I love being cosy, with a peppermint hot chocolate and some fresh popcorn, watching nothing but Christmas movies! It truly is one of the best times of the season. There are SO many Christmas movies to choose from, so here are my top ones to make your watching, a little easier! Enjoy x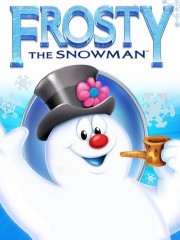 Frosty the Snowman (1969)
Audience Rating: 79%
Synopsis: A left out top hat brings to life the snowman that a group of young children made. A magician then wants his magic top hat back, and this will result in frosty melting. The children try to save frosty!
Starring: Jimmy Durante, Jackie Vernon, Billy De Wolfe, June Foray
Directed By: Arthur Rankin Jr., Jules Bass
Rating: G
Runtime: 30m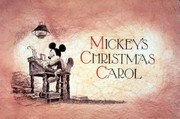 Mickey's Christmas Carol (1983)
Audience Rating: 100%
Synopsis: An animated version of the Dickens classic, Mickey Mouse becomes Bob Cratchit and Scrooge McDuck as the miserly Ebenzer Scrooge.
Starring: Wayne Allwine, Alan Young, Will Ryan
Directed By: Burny Mattinson
Rating: G
Runtime: 25m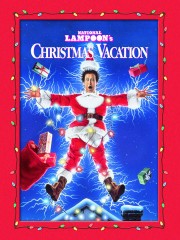 National Lampoon's Christmas Vacation (1989)
Audience Rating: 64%
Synopsis: The third movie in the 'National Lampoon' series. In this movie the Griswolds must deal with Christmas and their in-laws!
Starring: Chevy Chase, Beverly D'Angelo, Randy Quaid, Juliette Lewis
Directed By: Jeremiah Chechik
Rating: PG-13
Runtime: 97m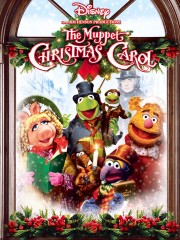 The Muppet Christmas Carol (1992)
Audience Rating: 74%
Synopsis: The muppets perform the classic Dickens holiday tale. Kermit plays Bob Cratchit!
Starring: Michael Caine, Steve Whitmire, Frank Oz, Dave Goelz
Directed By: Brian Henson
Rating: G
Runtime: 120m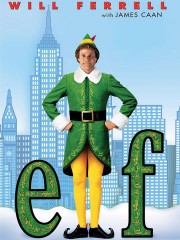 Elf
Audience Rating: 83%
Synopsis: Buddy was accidentally transported to the North Pole when he was little, and grows up as an elf until he becomes an adult .He then goes to New York to find his real father.
Starring: Will Ferrell, James Caan, Bob Newhart, Edward Asner
Directed By: Jon Favreau
Rating: PG
Runtime: 107m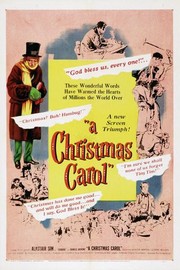 A Christmas Carol (1951)
Audience Rating: 85%
Synopsis: A mean-spirited miserly old man sits in his house on a frigid Christmas eve. His clerk, Bob Cratchit, shivers in the anteroom because Scrooge refuses to spend money on heating coals. They then discover the Christmas past, present and yet to come.
Starring: Alastair Sim, Kathleen Harrison, Mervyn Johns, Hermione Baddeley
Directed By: Brian Desmond Hurst
Rating: G
Runtime: 86m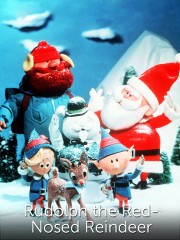 Rudolph The Red Nosed Reindeer (1964)
Audience Rating: 95%
Synopsis: A young reindeer struggles to fit in in Santa's group. He gets called names and teased. He then travels to the land of misfits and learns that he is special.
Starring: Burl Ives, Larry D. Mann, Billy Richards, Paul Soles
Directed By: Maury Laws, Larry Roemer
Rating: NR
Runtime: 53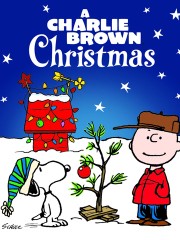 A Charlie Brown Christmas (1965)
Audience Rating: 93%
Synopsis: A movie spirited around the true meaning of Christmas. To get in the holiday spirit, Charlie Brown takes Lucy's advice and directs a Christmas play. He then gets a Christmas tree, and everyone makes fun of the short, spindly nevergreen that he brings back. This is until the true meaning of Christmas works its magic again.
Starring: Petter Robbins, Tracy Stratford, Christopher Shea, Sally Dryer
Directed By: Bill Melendez, Phil Roman
Rating: NR
Runtime: 30m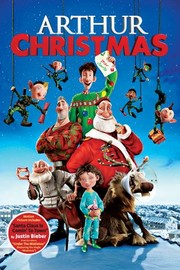 Arthur Christmas (2011)
Audience Rating: 92%
Synopsis: Christmas is the busiest time of year. Not only on the land, but also in the North Pole. However, when Santa misses out one child of hundreds of millions, someone has to come to the rescue! It's all up to Santa's youngest son Arthur, to deliver a present to the forgotten child before Christmas morning comes.
Starring: James McAvoy, Hugh Laurie, Bill Nighy, Jim Broadbent
Directed By: Sarah Smith, Barry Cook
Rating: PG
Runtime: 97m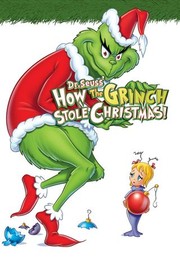 How The Grinch Stole Christmas:
Audience Rating: 100%
Synopsis: The Reclusive green Grinch decides to ruin Christmas for the cheery citizens of Whoville. However, his plans are ruined when he encounters Cindo Lou Who.
Starring: Boris Karloff, June Foray, Thurl Ravenscroft, Eugene Poddany
Directed By: Chuck Jones, Ben Washam
Rating: NR
Runtime: 26m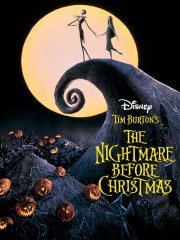 The Nightmare Before Christmas (1993)
Audience Rating: 95%
Synopsis: The misadventures of Jack Skellington are explored when he becomes bored of the same annual routine of frightening people in the real world. He then moves on to a place called Christmastown, where he plots to bring Christmas under his control by kidnapping Santa Claus.
Starring: Chris Saradon, Catherine O'Hara, Glenn Shadix, Danny Elfman
Directed By: Henry Selick, Tim Burton
Rating: PG
Runtime: 76m
Alrighty everyone! Hope you all enjoyed, leave me some other movies you guys love down below in the comments! Happy watching!
Charlii xo